Description
A2 Junior Stage 4 900g 
MAY NOT BE RIGHT FOR YOU. ALWAYS READ THE LABEL, WARNINGS AND INSTRUCTIONS FOR USE, BEFORE PURCHASE. BREAST MILK IS BEST FOR MOST BABIES.
a2 Platinum® Premium junior milk drink is based on a nutritious dairy based blend.
The milk used in a2 Platinum® Premium junior milk drink is our a2 Milk™ from cows that have been specially selected to naturally produce milk with only the A2 beta-casein protein type.
One 220ml serve provides form 11-45% of the recommended daily intake (RDI) of 15 essential vitamins and minerals.
Iron for normal cognitive development in children
Vitamin B12 & vitamin C to help support healthy immune system
Vitamin A, vitamin B2, thiamin & zinc to help support normal growth & development in children
Calcium & vitamin D to help support normal bone & teeth structure
Contains omega-3 (DHA & EPA)
No added sucrose (table sugar), no artificial colours, no artificial flavours & no preservatives
Natural vanilla flavour
Made in New Zealand
Ingredients
Whole milk, skim milk, lactose, galacto-oligosaccharide [GOS], natural vanilla flavour, dried fish oil [sodium caseinate, emulsifier (soy lecithin)], minerals (magnesium, zinc, iron), emulsifier (soy lecithin), vitamins [vitamins (C, E, B3, A, D, B12, B1, B6), folic acid].
Contains milk, soy and fish
Feeding guide
Age of Child
Safe Drinking
Water (ml)
Level Scoops
of Powder*
Number of
Serves Per Day
From 3 years+
200
4
1 – 2
*1 Level Scoop ≈ 9g of powder
4 scoops of powder added to 200ml water yields approximately 220ml
Preparation
Step 1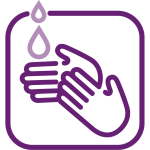 Wash hands before preparing junior milk drink. Wash and rinse drinking cup and all utensils thoroughly.
Step 2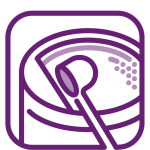 Use only the enclosed scoop, fill scoop and level off using the built-in leveller. Avoid compacting powder.
Step 3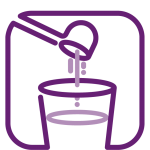 Add 4 level scoops of powder for each 200ml of drinking water. Whisk, shake or stir briskly to dissolve powder.
Serve immediately or chill in refrigerator for 30 minutes.
Discard any unfinished drinks.